Esdec is proud to have contributed to Latvia's largest rooftop solar power project: 1580 solar panels (FuturaSun) with the total capacity of 489 kW were installed using Esdec's FlatFix Fusion mounting system on the roof of the SIA Lyngson's production building. Currently, it is the largest installed solar panel park in Latvia.
SIA Lyngson is a manufacturer of water heating radiators. To meet the sustainability goals, the company has chosen to install solar panels. These will cover 30% of the company's own power consumption.
The project was successfully implemented in cooperation with the largest Latvian private energy group AJ Power. A few questions to them on this milestone project.
Why did AJ Power choose for Esdec's FlatFix Fusion system? And how do you experience working together with Esdec?
For us, client-friendly service is very important. We want to take as little client's time as possible, and Esdec's flat roof mounting systems allow us to install easily and and quickly. Plus, the mounting system looks attractive and compact. All this is a perfect combination for us and our clients. In the future, we can say that as long as we are satisfied with Esdec's quality-price ratio, we will consider Esdec's mounting systems for our clients.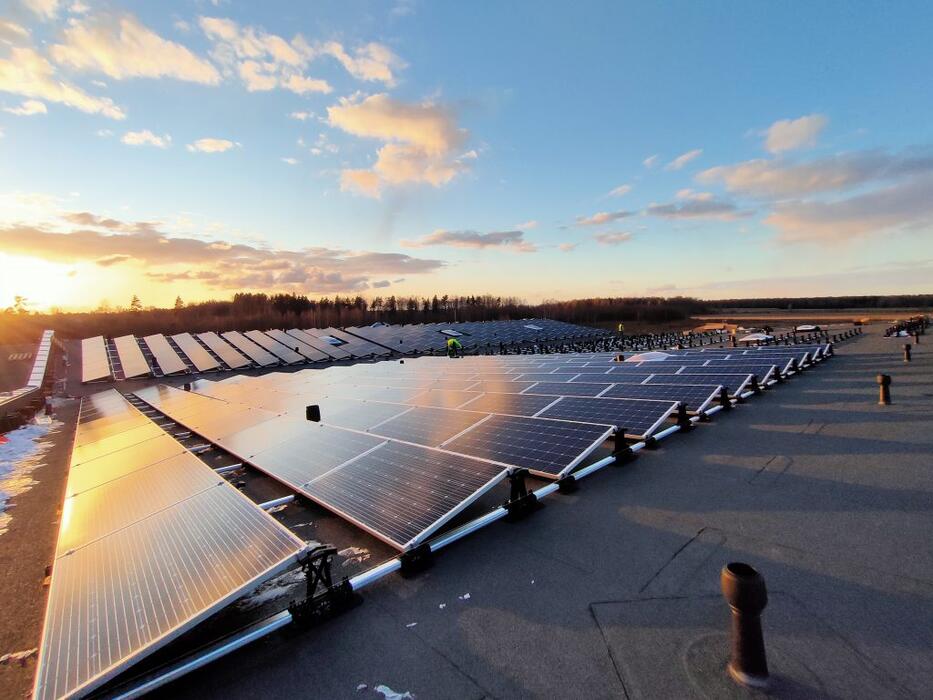 What is the market situation considering AJ Powers position in Latvia, e.g. how do you see your own forecast/future?
AJ Power is largest Latvian private energy group, working in industry from 2014. Now it's the fastest growing energy group in the Baltic states. One of the leading energy companies in Latvia and most experienced full-cycle installer of solar panels in Latvia with more than 6 years of experience and 70+ solar energy projects completed already. AJ Power has a cooperation with 500+ business clients, providing them broadest portfolio of energy services and wide-ranging energy expertise.
We see increasing demand for high quality, calculation-based solar panel projects in Latvia. More and more companies want to become more independent of fluctuating electricity prices, to reduce costs and at the same time engage in a circular economy. Installing solar panels are one of the safest investments that pays off in a relatively short time and becomes more accessible to consumers in Latvia.
Can you tell a bit more about how you perceived working with FlatFix Fusion?
When a solar park is being designed, there are many things that need to be considered. FlatFix Fusion mounting systems offers several benefits – easy-to-install with handy click connections, closed ballast containers, movable connectors, integrated cable management, wind deflectors for optimal air circulation, grounding options and so on.
The mounting material is resistant to corrosion and ultralight – the lightweight system reduces roof and point loads.
Roberts Samtiņš, the CEO of AJ Power Group adds:
"Such a significant solar panel project implementation in Latvia is a great example that solar energy has a future and that energy-intense production companies can cover a sufficiently large portion of their energy consumption by using solar energy. These companies are committed to sustainability and seek ways to cut their energy costs. AJ Power started to offer installation of solar panels five years ago and then our greatest challenge was to convince our clients that solar energy had a potential in Latvia, and it is a worthwhile investment. Now the situation has changed, and a growing number of companies are realising that solar energy is the future, and it is worth investing in while improving competitiveness of their business."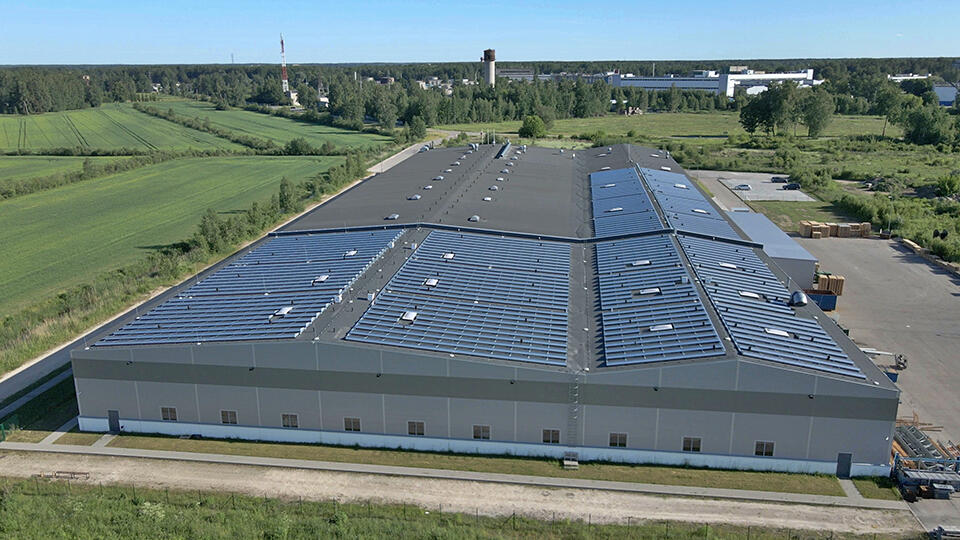 Do you also have a nice challenge?Please contact us!