Celia Garcia Ruiz, Sales Manager Spain at Esdec, is very happy with the delivery of the projects that are already installed and is looking forward to the new projects lined up for the coming months: "Saltoki has proven to be an important distribution partner for Esdec in Spain offering great technical assistance to their installers. They help their installers with designing and sizing of the photovoltaic system on rooftops, offering top class quality products to their installers. The fact that they choose our mounting systems for their own project underlines the quality of our good relationship. And I would like to express my thanks for that."
Saltoki offers their installers Esdec's mounting systems, both for pitched as flat roofs. Since the end of 2020, they also offer Esdec's latest innovation for large commercial flat roof projects: FlatFix Wave.
Check out some pictures of FlatFix Fusion installed on Saltoki-roofs: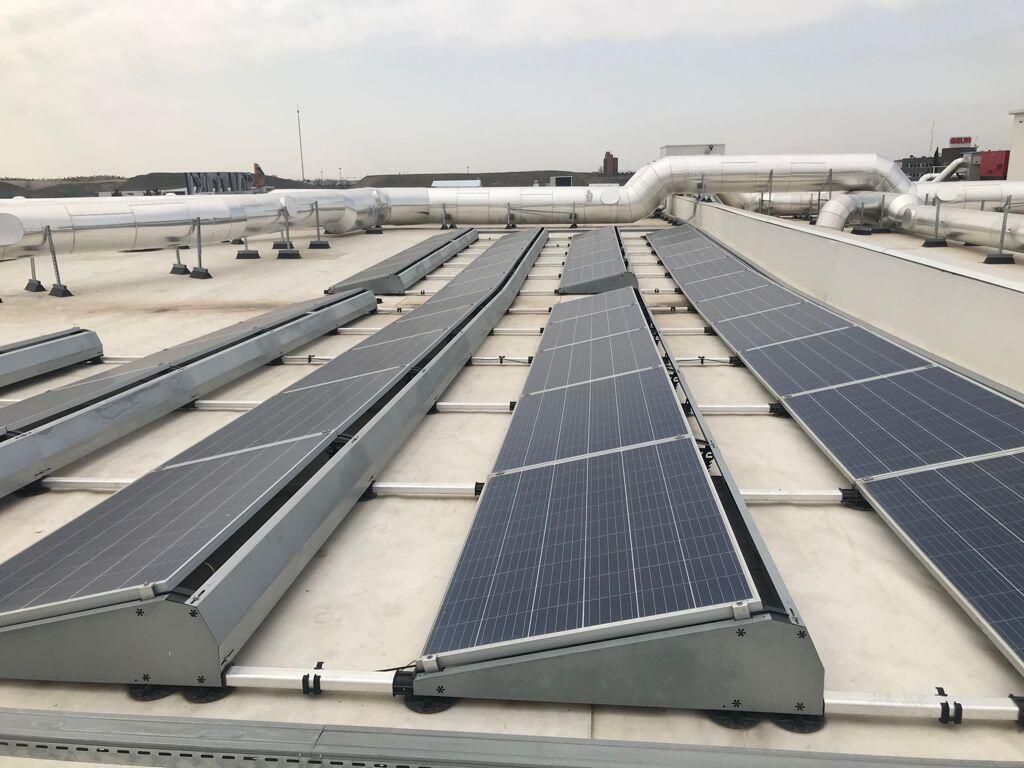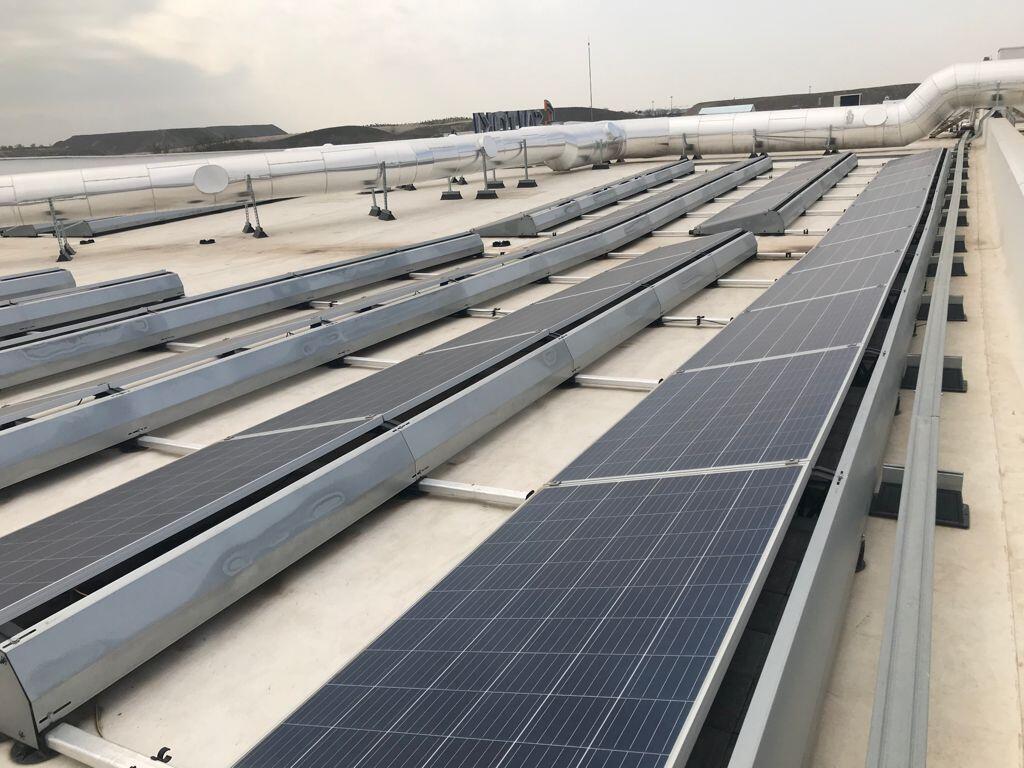 Do you also have a nice challenge?Please contact us!